We are using CRM system to fasten the procedure where you can login and upload all the promotion details and images to us. With this CRM system, our writer and boosting team will be able to receive your files and work on your post.
This is the details that we need for the post:
1) Promotion Campaign / Theme
2) Promotion Period / Promotion Hours
3) Please list the best deals of your campaign
4) What are the promotion price / discount % of your campaign or key products to promote?
– Item original price
– Item discount price
– Item link (if any)
5) Is there any main / key product that want to promote?
6) What are the USP (Unique Selling Points) of your product / campaign / shop?
7) Tell us who your KEY competitors
8) Describe your target audience (age, income, interest and lifestyle)
9) What is your desired date to publish post?
10) Your campaign location address / Operation hours / Shop link / FB link (if any)
11) For online selling channel campaign:
– What is your bestseller / star product?
– What is the most value buy product in this campaign?
12) Pls provide us the link of your Facebook page to Tag.
13) Images – At least 5pcs
*Resolution should be at least 1080×1080
i) Cover Photos – 2 pcs
ii) Others Photos – Square size or Vertical size (minimum 3 pcs)
– Key to a good post is attractive photos!
– Please provide at least 2 images without any text for cover photos.
Cover photo:
We would like to bring to client's kind attention that due to FB audience's response is evolving from time to time – we tested and experienced that FB page audience's behaviour has changed where they are now immuned to poster like images ie: promotional images, beautified images as they are fed with too many sponsored post daily by the brands itself, dealers or Lazada/Shopee.
We noticed that the actual/real products or lifestyle images works way better in overall post response where generally the organic reach and engagement is higher too. Thus, we highly encourage client to provide us actual/real products or lifestyle images to be used as cover photo.
– Ref here for samples of suggested images: www.savingkaki.com/imageref
Below is the step-by-step guide on how to use our CRM system: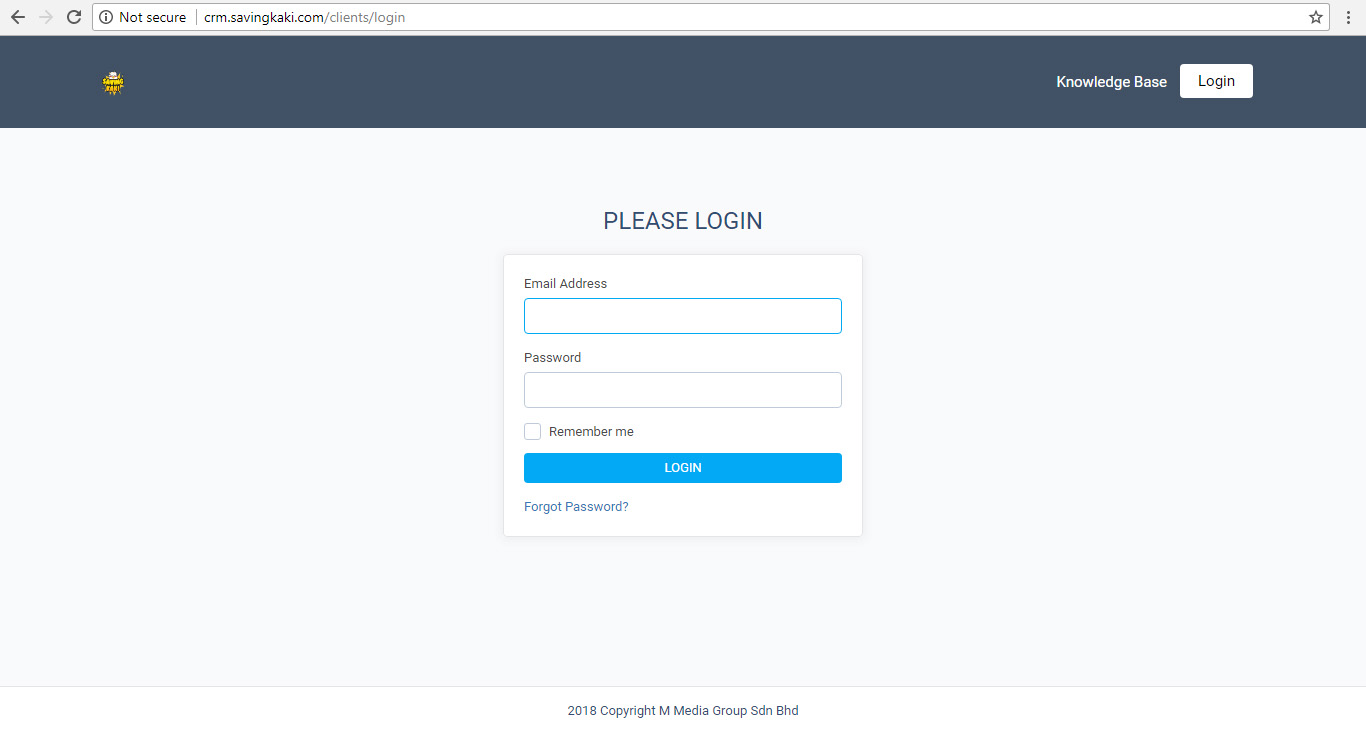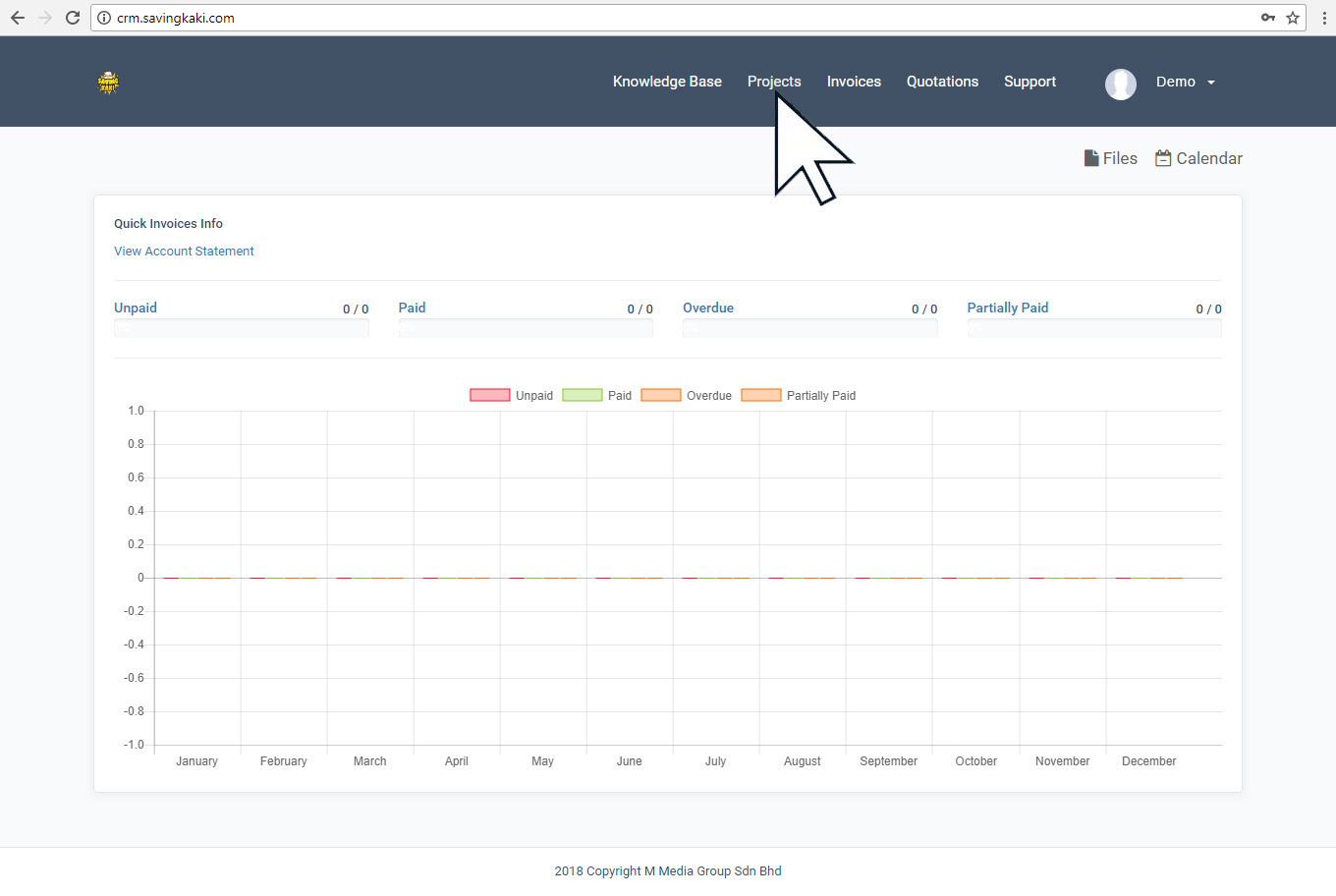 Click "Projects" button menu to find your project file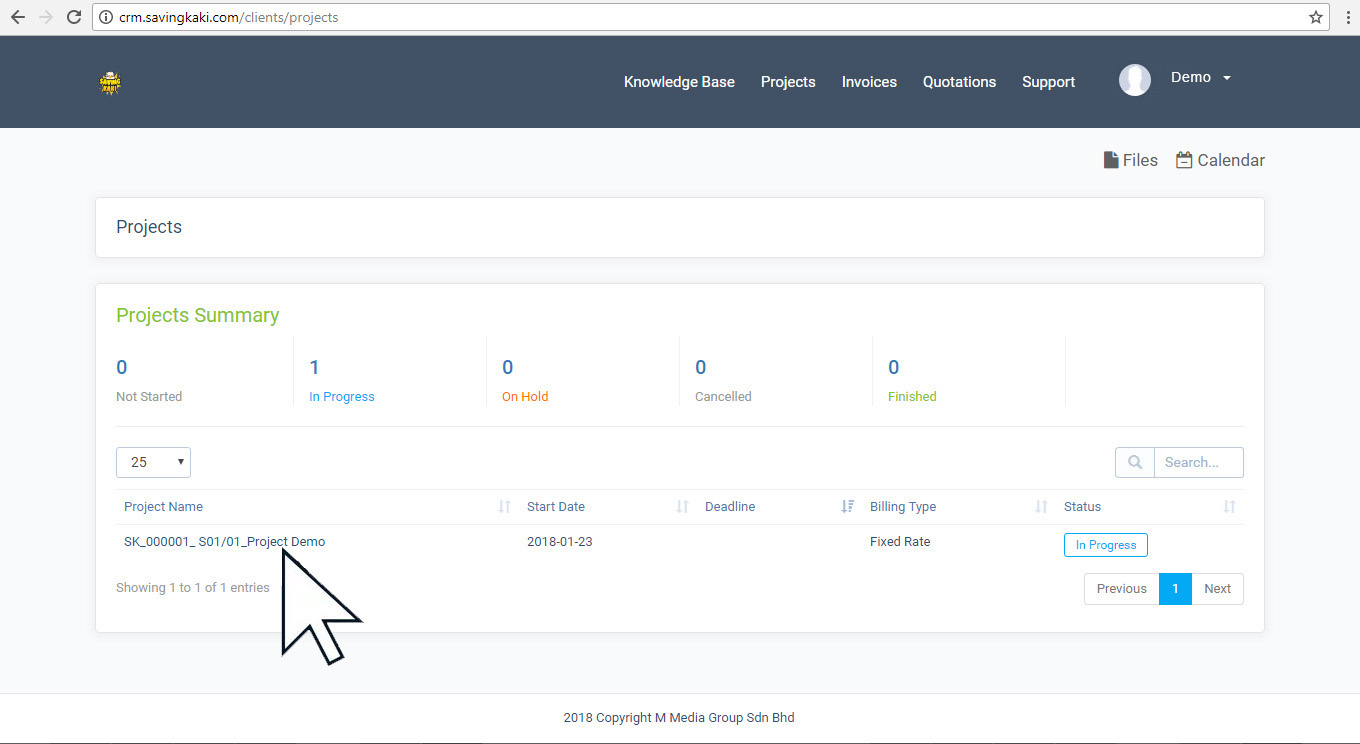 Click to your "Project Name"
for example: "SK_000001_S01/01_Project Demo"
Inside the Project Name, it has all about the Project Overview, File, Discussion, Tickets, Quotations, and Invoices.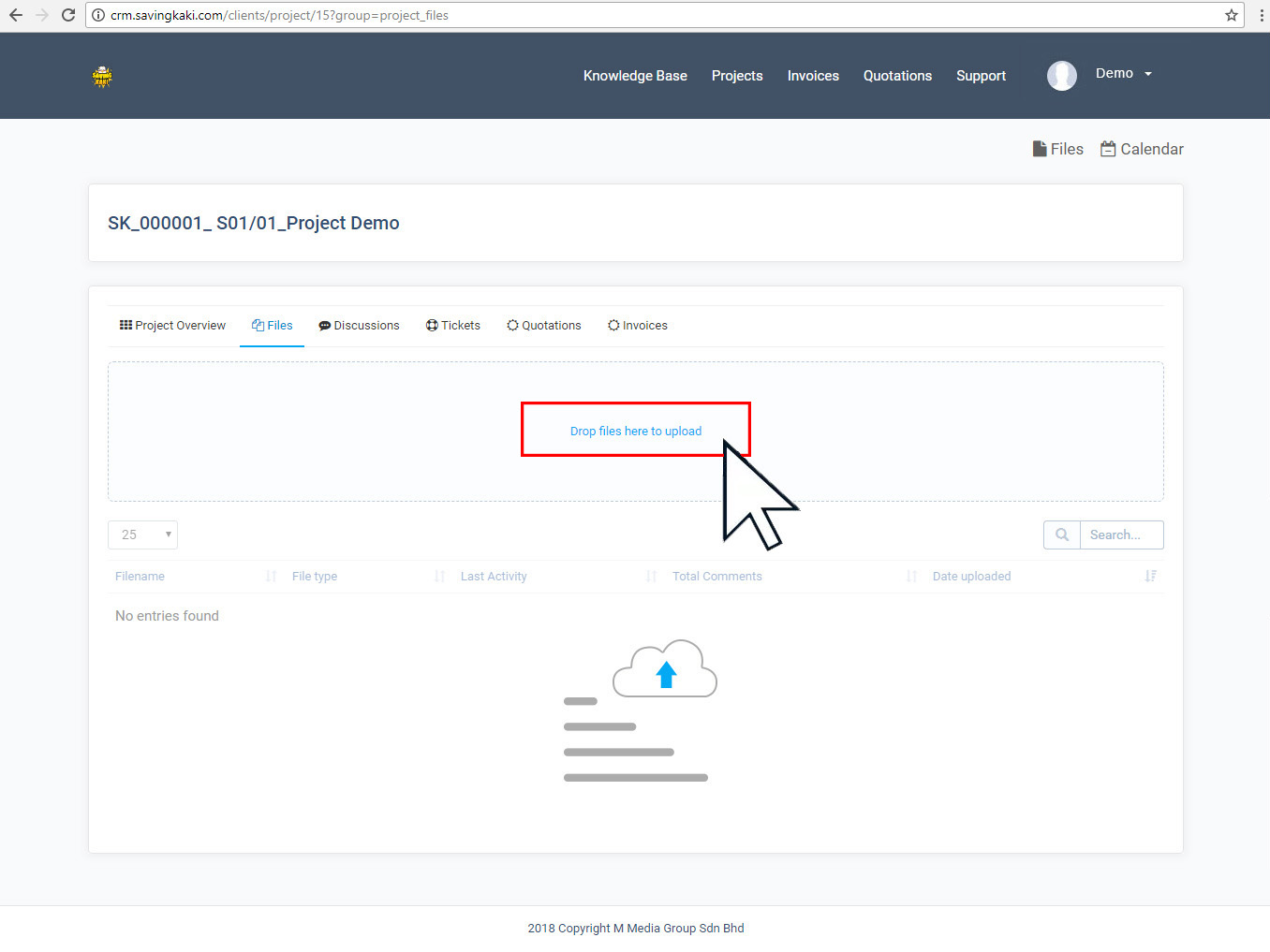 Click "File" to upload all details and picture. Here you can just drag you file or you can also click the area "Drop files here to upload" to open your file folder.
Upload all the promotion details and images to us in the file format txt, docx, psd, png, jpeg and etc.
Note: Please zip the images if more than 4 images 
Provide at least 4 images
* 1 Cover photo: (700px x 469px)
* Other photos: (728px x 728px)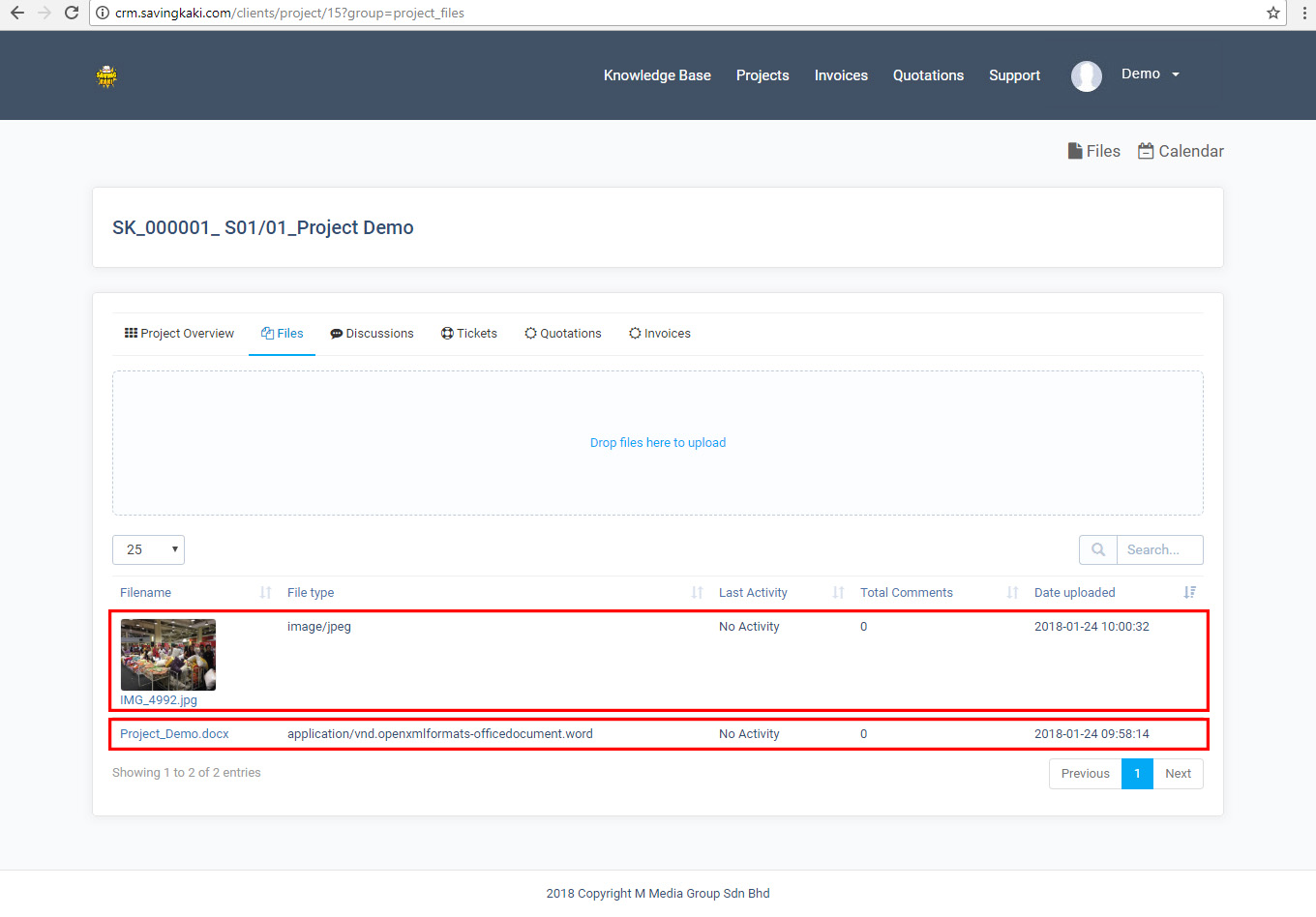 This in an example file client uploaded on CRM system. Alternatively, you may also share us your file via Google Drive link and input under the 'Discussion' section.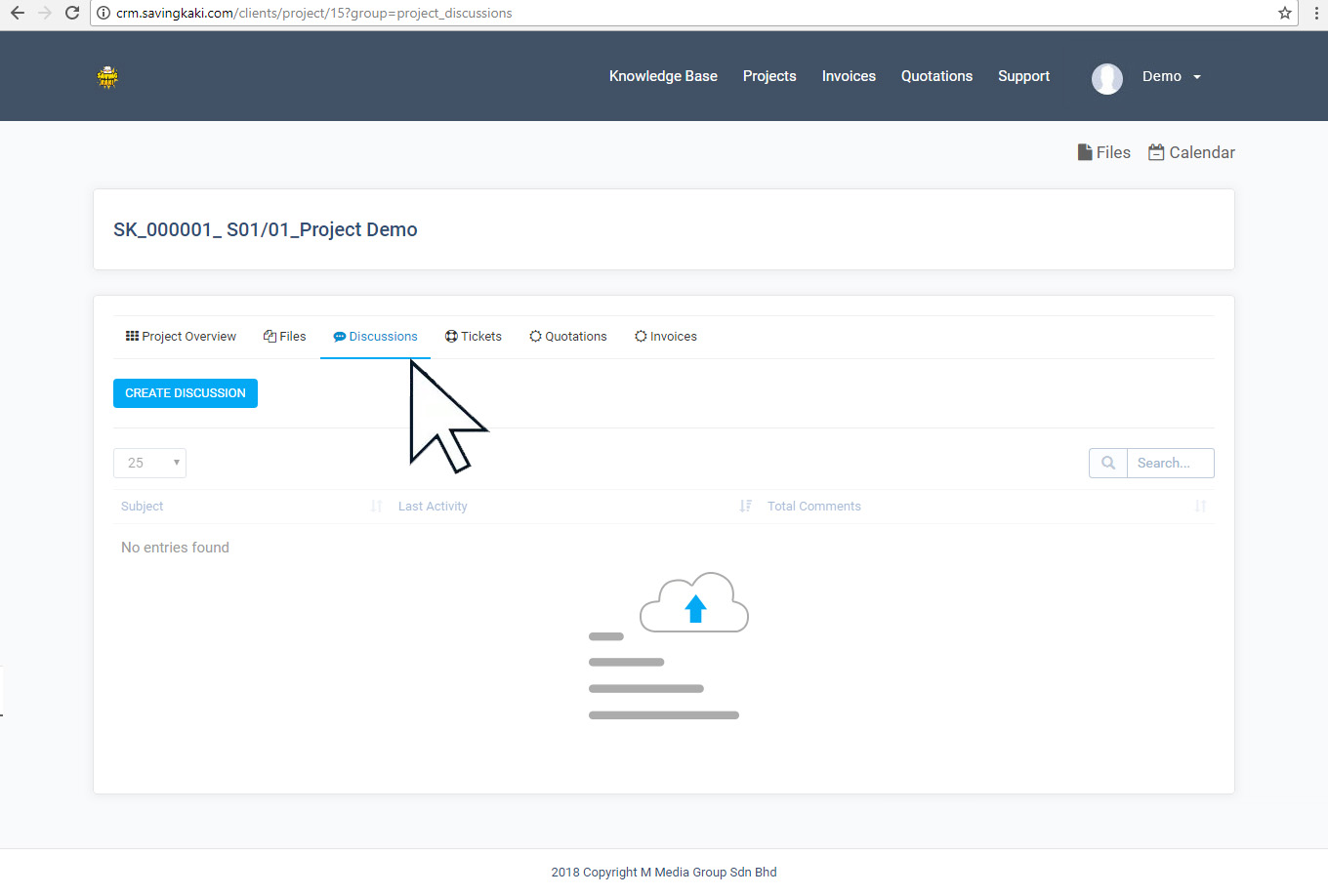 Our writer team will upload the post draft and cover photo in the discussion section for you to confirm. You may comment and reply on the discussion. You may also create discussion to communicate with our writer team.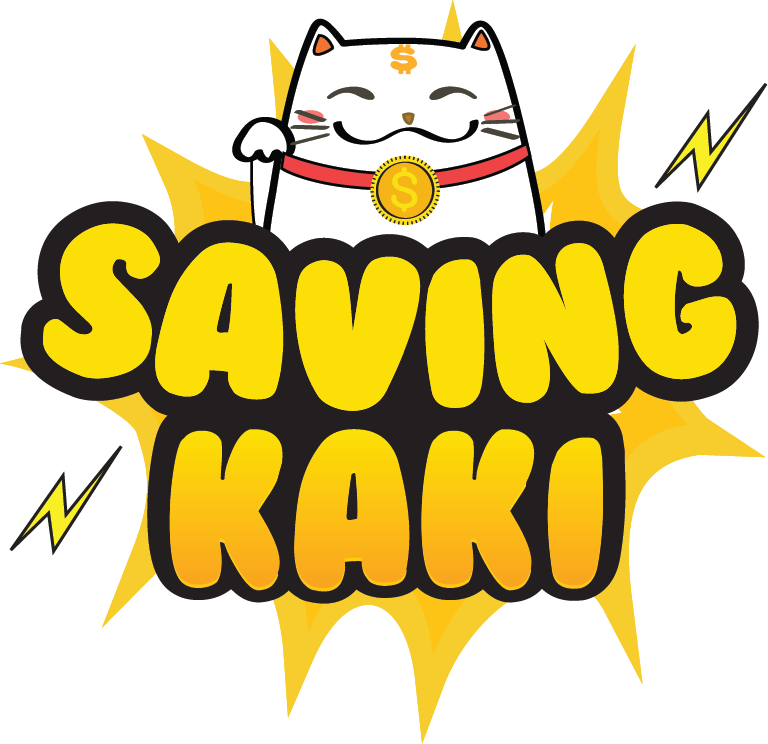 Saving Kaki is specialized in sharing merchant promotion news. We established since April 2016. Our mission is to help merchant to boost their business brand awareness and enhance brand exposure by delivering their ads to the right people.
Phone: +6019 990 6333
Email: zhaozhao@savingkaki.com
Address: M Media Group Sdn Bhd,
34-02, Jalan Molek 1/10,
Taman Molek, 81100,
Johor Bahru, Malaysia