1. What is included for each Saving Kaki / Jimat Kaki post?
a. Creative content write up with max 3 times of amendments
b. A cover image with promotion highlights
c. Professional advert boosting on Facebook
d. Guaranteed minimum reaches as per signed up package
2. Will you provide us the result of reaches for each post?
Yes, we will provide a screenshot on the results after the campaign ends.
3. What does it mean for validity 1 month / 3 months?
It means that the number of posts must be utilized within the validity period from the day you signed up the plan.
4. Can discount?
We run on minimum budget and this is the only budget that a business may see a minimum results of advertisement. Our company already set the packages for us to execute, and it will only be fair to other paid clients where everyone is getting the same package with same effort of work from us.
5. Can we target the audience of a certain promotion area?
Yes, we will boost the post to the targeting area. However, as there are lot of our fans from different areas, it will not be 100% audience on the targeting area.
6. How many days it takes to reach the targeted amount?
It is actually very much depending on the post content and target areas. Below is the reference for guideline purposes only:
100k reach (7-10 days)
50k reach (5-7 days)
20k reach (3-5 days)
10k reach (1-3 days)
7. What should Jimat Kaki / Saving Kaki do if you did not achieve the reach target?
We will give you an extra post for free.
8. What is the procedure of advertising?
Client needs to send us the promotion details ONE WEEK BEFORE the promotion starts. We will then have the post ready within 3 working days after payment received. Client may review the post and make amendments up to 3 times. Once everything is confirmed, we will pick a good time to post it.
9. What is the promotion details you need / What client should prepare?
These are the details we need for the post:
1. Promotion Details / Theme
– Please list some of your best deals
2. Promotion Price / Discount %
3. Promotion Period / Promotion Hours
4. What's special / unique selling point of your business / shop?
5. Why do you think the promotion is worth going for your customer?
6. Address, Contact Number, Operation Hours
7. Link to website or FB (if any)
8. Images
– At least 4pcs
* 1 Cover photo: (700px x 469px)
* Other photos: (728px x 728px)
– Key to a good post is attractive photos!
– Please provide at least 1 image without any wording for cover photo
– Cover photo:
We would like to bring to client's kind attention that due to FB audience's response is evolving from time to time – we tested and experienced that FB page audience's behaviour has changed where they are now immuned to poster like images ie: promotional images, beautified images as they are fed with too many sponsored post daily by the brands itself, dealers or Lazada/Shopee.
We noticed that the actual/real products or lifestyle images works way better in overall post response where generally the organic reach and engagement is higher too. Thus, we highly encourage client to provide us actual/real products or lifestyle images to be used as cover photo.
10. When do we need to send details?
We strongly encourage you to send us details 7 working days before the promotion date so we could promise on the reach target.
11. Image size for the thumbnail photo?
* Facebook Post : 1920px X 1080px
* Link Post: 1200px x 628px
12. How many images can be uploaded in one post?
Limit to 42 images including the thumbnail photo. The image should have high resolution and do not contain text on the image. This is based on Facebook limitation.
13. What are the type of content that can be posted on Saving Kaki / Jimat Kaki?
Only promotion post and not related to surgery or medical content. We also do not accept content that is related to insurance or lucky draw.
14. What can I expect from the post performance on Saving Kaki / JImat Kaki?
The post respond is very much depending on the promotion contents. We take responsibility on blasting your promotion by using our channel to reach more audience, just like advertising on magazine, newspaper, tv ads, flyer etc.
15. How much budget is used for boosting my post?
There is no certain amount for post boosting. It depends on the package you signed. We will boost until we hit the guaranteed reach target of your signed package.
16. Is that posible for us to know if our customers comes from your advertisement page?
Yes, you may carry out a survey with your customers
17. I could advertise on FB on my own; why should I choose Saving Kaki / Jimat Kaki?
1) Due to the nature of our pages which is helping audience to save through the promos we share, our audience/followers are ready to spend (higher effective rate).
2) You may also face the circumstances where you might be spending RM500 if your own campaign runs well but may also spend up to RM2,000 if it runs bad. On the other hand, our packages guarantee the reach target/post based on the plan you signed up with.
3) Furthermore, the targeting audience on your own campaign will be more towards general audience compared to our pages' audience where they like to receive promo news and updates which increases the conversion of audience to customer.
4) We believe that time is money. You may save the time in hiring and training your staff to learn about FB ads marketing as learning FB ads marketing needs a lot of trial and error and to keep following with the latest FB ads algorithm and optimisation.
Leave all the tedious job to us, our professional FB marketers focus on optimisation to deliver the best results for our clients' advertisement!
18. Client Need To Know
1. Please send us bank in receipt / bank transfer receipt as proof of your payment.
2. Facebook allows at least 4 and up to 42 images only to be attached with post.
3. Facebook allows only image with text cover less than 20% of the whole image.
4. Saving Kaki Editor has the rights to finalize cover photo of the post as it will greatly affects the response of audience towards the post. Appreciate you can trust our professional opinion on it 🙂
5. The write up style and branding element added on the cover photo shall be remained as part of the Saving Kaki / Jimat Kaki branding.
19. Type of post
It will be in FB Album Post format where audience will click 'See more' to read more and photos scrolling / viewing remains in FB.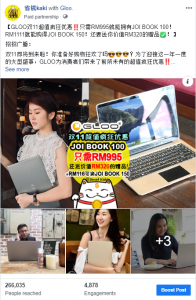 The complimentary Web Article post link will be inserted in the FB post content linking to the specific post landing page at:
https://www.savingkaki.com/ch/ OR
https://www.savingkaki.com/bm/
20. Where do I send my details to?
We have recently implemented a new CRM system to fasten the procedure where you can login and upload all the promotion details and images to us. You may upload them by following these easy steps: https://savingkaki.com/mmg-crm/
21. What type of payment method do you accept?
You may make payment via cheque or online banking transfer made payable to:
M MEDIA GROUP SDN BHD
PUBLIC BANK ACCOUNT: 3199826707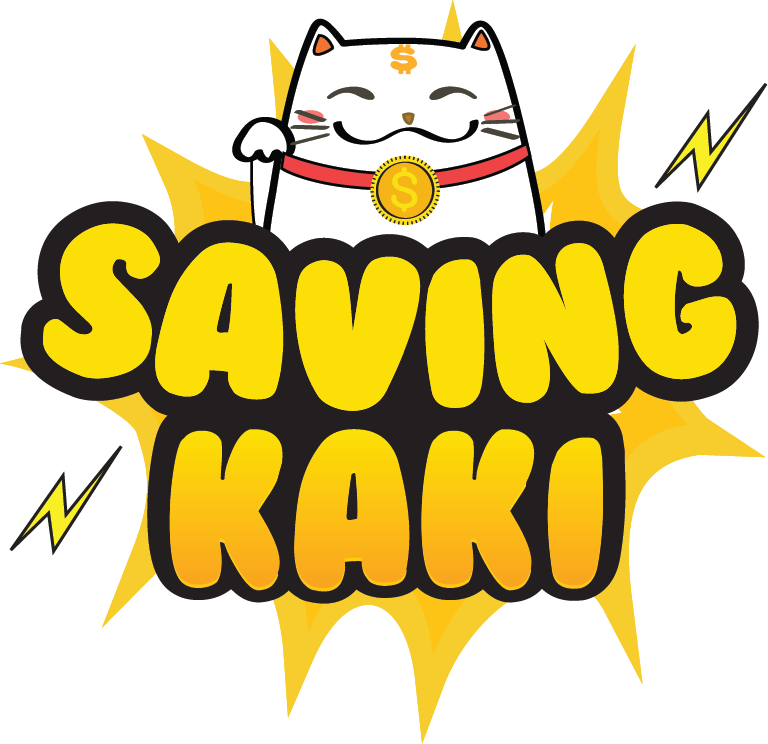 Saving Kaki is specialized in sharing merchant promotion news. We established since April 2016. Our mission is to help merchant to boost their business brand awareness and enhance brand exposure by delivering their ads to the right people.
Phone: +6019 990 6333
Email: zhaozhao@savingkaki.com
Address: M Media Group Sdn Bhd,
34-02, Jalan Molek 1/10,
Taman Molek, 81100,
Johor Bahru, Malaysia